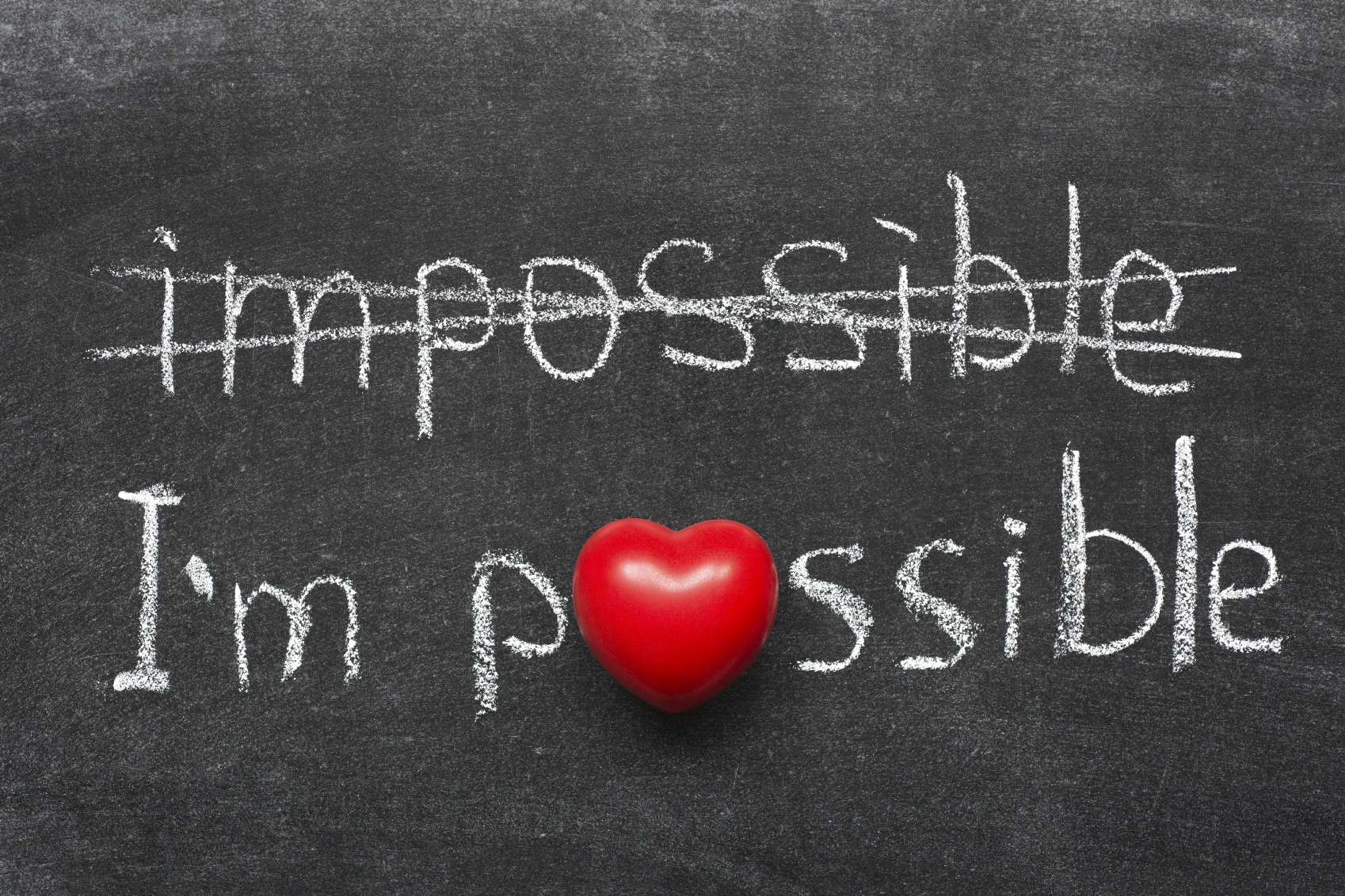 There's a growing body of evidence today that proves that yoga and meditation can have profound effects on body, mind and spirit. Different kinds of yoga have different effects. Below, the students at Dream Yoga share the impact yoga has had—or is having
—on their lives.
_____________________________________________________________________
"Try one class at Dream and YOU'LL BE HOOKED. At the end of each class, you end up so totally relaxed, centered and feeling positive. It's a really, wonderful feeling." –Lia G., Arlington
"I found Dream Yoga after I had injured myself trying to keep up in a Power Yoga class at another studio. Here, you get YOGA THE WAY IT'S MEANT TO BE PRACTICED." –Kate H., Great Falls
"Each class is unique and it is clear that the TEACHERS are experienced and REALLY CARE about the students." –Judy C., McLean
"Not only do classes provide a great physical workout, they encourage a GREATER AWARENESS of self, both on and off the mat." –R.S., Falls Church
"Dream Yoga is a serene place where you drop your worries when you walk in the door. I LIKE THEIR APPROACH –be kind to yourself, be aware of yourself, expand yourself to be the best that you can be." –Susie S., McLean
"I have LEARNED SO MUCH in such a short time." –Linda K, McLean
"I came to Dream after a riding accident with my horse. At Dream, I HEALED and became more flexible physically and centered mentally." – Joan D, Vienna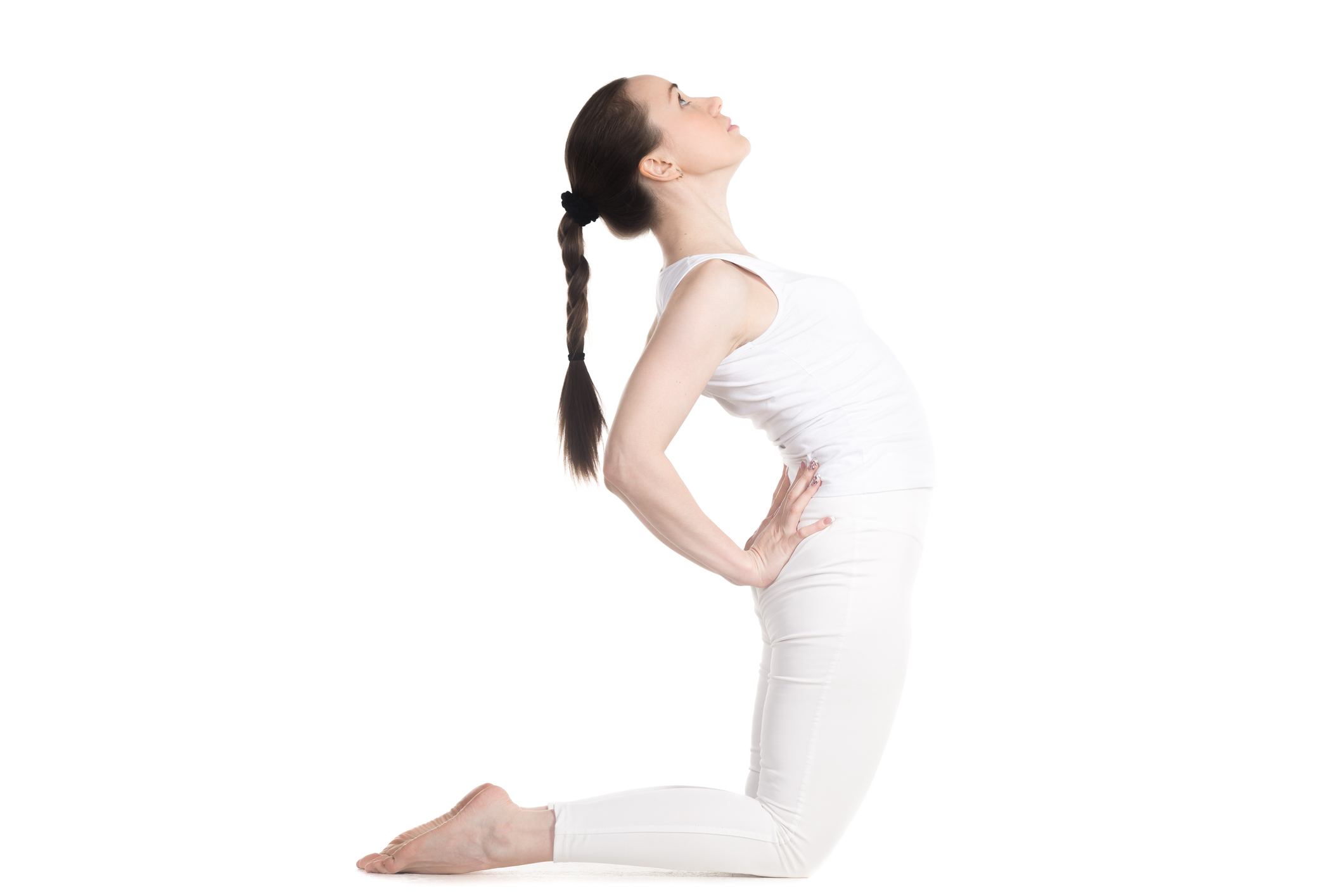 "Dream yoga has made me the person that I am now. It's not all about being good at poses, but also FEELING GOOD ABOUT YOURSELF…feeling strong inside and out." –Vicki L, Falls Church
"I started going to Dream after a recommendation from a very knowledgeable friend who said this Studio the "real thing." Dream Yoga is very healing and strengthening to my body, mind and spirit. I feel relaxed, restored and alive after I do yoga or meditate at Dream. The teachers are wonderful and attentive to my needs. They are very welcoming to new comers and people like me who are not very flexible. The classes offer much MORE BENEFIT THAN CLASSES AT THE GYM which are mostly focused on physical exercise. I agree that Dream is 'real yoga!'" –Mark C., McLean
"Dream yoga is AN OASIS from what our stressed-out, hurried culture now knows as 'daily living.'" --Cathy P, Alexendria
"I've been roaming Northern Virginia for two decades in search of the "right" yoga studio. THIS IS IT! It's meditative, it's reflective, it encourages self-awareness, and teaches students to honor themselves and the process. This is yoga the way yoga was meant to be." –D.A.D., McLean
"I've never felt as relaxed and at peace than I have with a class done by the lovely Luann Fulbright. She pushes you to the point of sensation and reminds you to back off if you get to a point of pain. Then she choregraphs a series of poses that open up your hips, lower back, arms, joints…and opens up your mind. She gets you to think about your intention as a yogi or yogini on and off the mat, and she encourages you to let go in A SPACE THAT IS BOTH SERENE AND SAFE. I can say that all the serotonin rushing through my blood at the end of one of Luann's classes, and the relaxation induced by the breath work and the asanas, put me in a state of bliss and peace until I can come back for my next class." –Yasi N, McLean
"I've been active with weight-lifting and various types of aerobic activity for years, but ultimately wanted even more from exercise than physical fitness. Yoga offers the 'more.' At Dream Yoga Studio, I've taken classes ranging from Gentle/Restorative Yoga through Power Yoga. Yes, I've increased my strength, flexibility and balance; but I've also challenged my intellect and spirit. I'm developing the skill of patient, non-judgmental self-observation that leads to a life that is conscious, centered, and authentic…rather than one that is reactive to each situation, emotion or pressure. I've learned to reduce stress and find peace, no matter the challenges of daily living. Yoga has literally changed me, and changed my life. Plus, it's FUN!" –Laurie T.
"Yoga helps me get out of my mind and into the moment." –Maria M.
"In yoga class, I'm always reminded that we can choose a slower pace." –Wendy M.
"I feel exercised, counseled and peaceful at the end of our class." –Susan P.

"In my recent visit to the Pulmonologist, I had a Pulmonary Function Test. I removed my oxygen support and, while I waited 10 minutes, I did the yogic breathing you taught me. I was wearing my meter and my oxygen level never dropped below 94. When the Doctor walked in, he was really surprised (and I mean real). He said, "It's 94, that's great." Then he lifted my shirt to listen to my lungs. He said take a deep breath. I started to breathe in. I was slow. I "followed the yogic breath." At about six seconds into my intake, he said, "Again, "take deep breath." I broke up and started laughing…as I was still taking the first breath. The doctor just expected me to be breathing short and shallow." –Bill T. (a private Dream student with COPD)
"Every time I do yoga, I'm different somehow. When I come to yoga class, I let go of my burden. Even the thought of doing yoga helps me relax. With every exhalation, I let go of negativity…and I inhale the power that makes me strong and feel alive again." –Yodit A.
"I am having a baby in January…and yoga has really given me the opportunity to enjoy my changing body and be super excited for the welcoming of my little one! I want to thank you for expanding my path. I just can't imagine life without yoga! It has truly had an impact in everything I do." –Paulina M.
"I really enjoy your Restorative classes. I felt so calm after the class and it was just so calming during the class, yet fun as usual. I recently had a doctor check my blood pressure and it was 124/ something....but the thing is, it hasn't been that low in awhile…. So definite proof that something is working! –Sandy K.
"There's nothing mundane or boring about yoga. After every yoga class, I experience something different and new about my body and myself as a whole….I think most of our life's problems could be better solved if yoga played an integral part in the process of solution."
–Angela G.


"I do yoga because it feels so good….and I now know that feeling good doesn't have to hurt. Yoga addresses equally my need for strength and flexibility. Afterwards, you feel your best. You often feel like you're walking on clouds!" –Susan D.
"Yoga is like a soothing balm during a blustery time in my life. It has amazed me how profoundly your/my yoga class continues to support me through these challenges. It seems as though every week's intention was designed for my life at that moment." –Lisa G.
"Through yoga, I have found the steps to find spiritual freedom. Practicing the physical yoga and living the yoga lifestyle connects all forms of the body. I now have the tools to be happy." –Allison C.
"I'm a very senior lady. When I had surgery recently, the little training I had in yoga helped me so much. I was told to deep breathe with no instructions except to inhale through a tube every hour. I was ahead of the curve because yoga helped me understand deep breathing. Also, getting out of bed was so painful. Using the method I learned in yoga class to rise from the floor made all the difference. It would be great if the surgical teams were more into explaining methods for doing things. Using my arms to get up cut way down on the pain." –Janice S.
"My daughter told me how much she loved coming to class. Because the teacher was such a gentle and calming person, she said, at first she thought the class would be very slow and gentle. But the class was challenging and she enjoyed that very much! –Alicia R.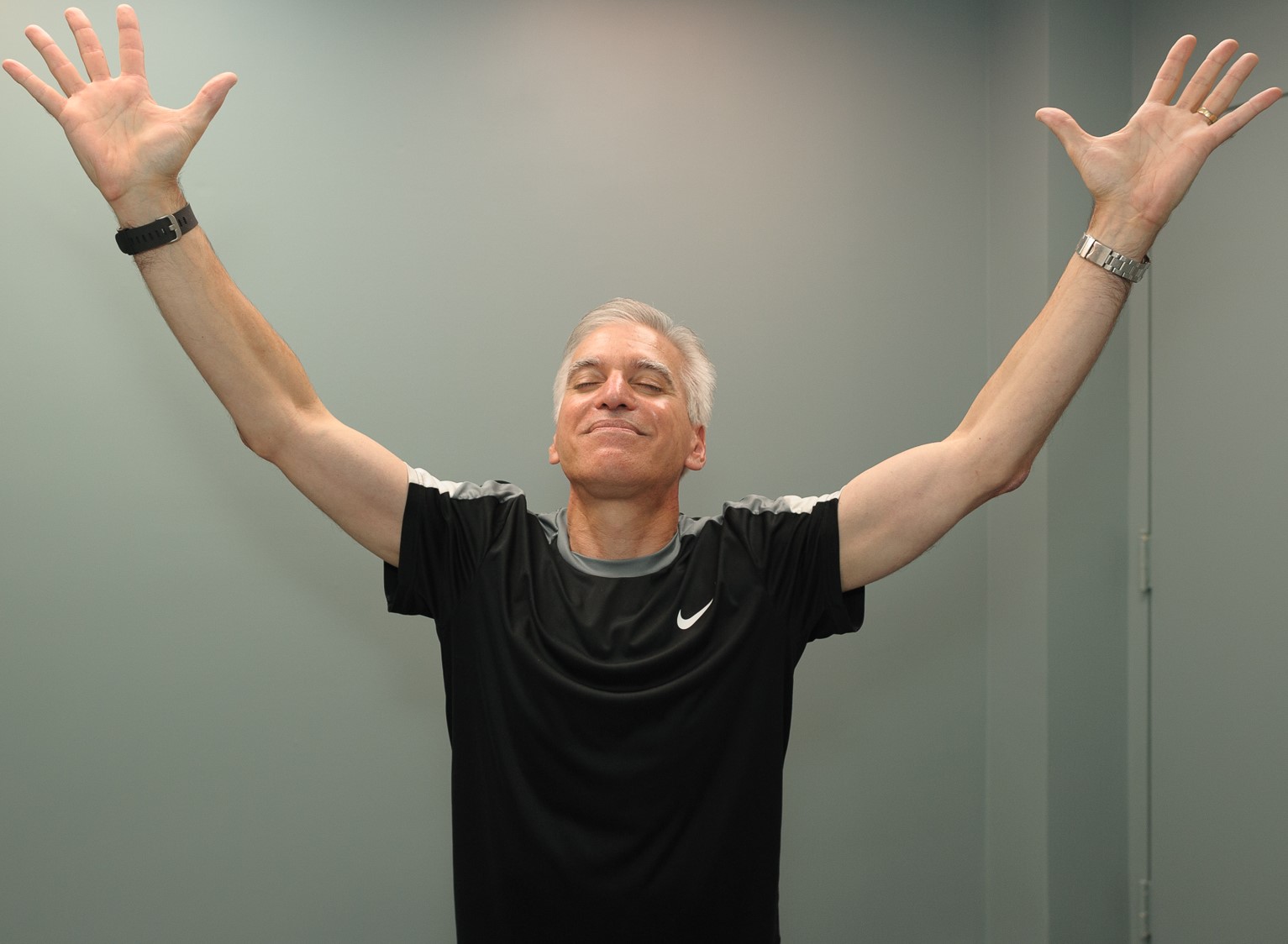 "My boyfriend loved the class! He texted me later on in the day to say that he was soooo BEING…. He felt so relaxed." –Susie. K.
"Yoga has truly changed my perspective on everything, especially myself. Yoga inspires me to be a better person....I wish all humans were yogis. Then things would be a lot nicer." –Rachel F.
"The classes at Dream Yoga are small and caring. I've always found the Kripalu approach much more to my liking." –Susan B.
"On behalf of Childhelp Children's Center of Virginia Mentor and Tutor Program, I would like to Thank You for your services at our girls night. The girls had a terrific time! They thoroughly enjoyed themselves. We appreciate the time you all put into the event." --Nick H.
One Student's Story
Surprised How Much Yoga Could Do for Him….
In the Fall of 2008, I started my yoga practice at Dream Yoga. Initially my sole intention was to improve my flexibility so I could sit more comfortably in a kayak on my Baja trip planned for January. I also expressed my interest in touching my
toes again after 30 years of not being able to do so.
I decided to start with a few private lessons to get an understanding of yoga and, most importantly, to avoid embarrassing myself in group classes by jumping in with no experience. It soon became clear that
I had totally misunderstood the practice of yoga.
I thought it was mostly about learning some stretching positions that i
mproved flexibility
and balance. Other aspects, particularly
relaxation
exercises and
stress relief
, were a surprise. Perhaps they shouldn't have been, but they were.
I'm a CPA, and I told Luann before I started my first class with her that I would almost certainly have to stop any sessions in February when my busy season would begin. That didn't happen. Instead when February arrived, I upped my private sessions to two a week.
I found that I was more refreshed and relaxed than I'd ever been during my busy season.
I was sleeping better and I had more energy during my long hours. I really can only attribute it to my practice of yoga.
I stopped my privat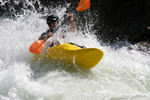 e lessons after the busy season. I now take group classes. During the coming busy season, I will almost certainly go back to private sessions. I want the same energy and reduction in stress I felt last year.
I can touch my toes again. I was comfortable in the kayak. That was accomplished. More importantly, the practice of yoga is now an important part of my life.
--Rodger C.
"I found that I was more refreshed and relaxed than I'd ever been during my busy season."